Lexus RC 200T Maintenance Required Light Reset
Quick and simple tutorial on how to reset the oil service maintenance required light on Lexus RC 200T from the year 2015, 2016 to 2017.
STEP 1
Close all doors, gear to the park position.
STEP 2
Stop the car, turn the ignition switch to the ON position. (press the power Button 2x)  Without touching the brake pedal. NOTE: If the service maintenance has not been reset while the ignition is turned on, try to start the engine.
STEP 3
Press the MENU button then scroll to the right to navigate SETTINGS (Press OK button (Dot)).
STEP
4
Scroll down to SCHEDULE MAINTENANCE then press the OK button (Dot).
Then reset the OIL MAINTENANCE , When the oil change is done.
STEP 5
Select YES then press the OK button (Dot).
STEP 6
The data has been reset . Turn off the ignition, oil service maintenance required reset is complete.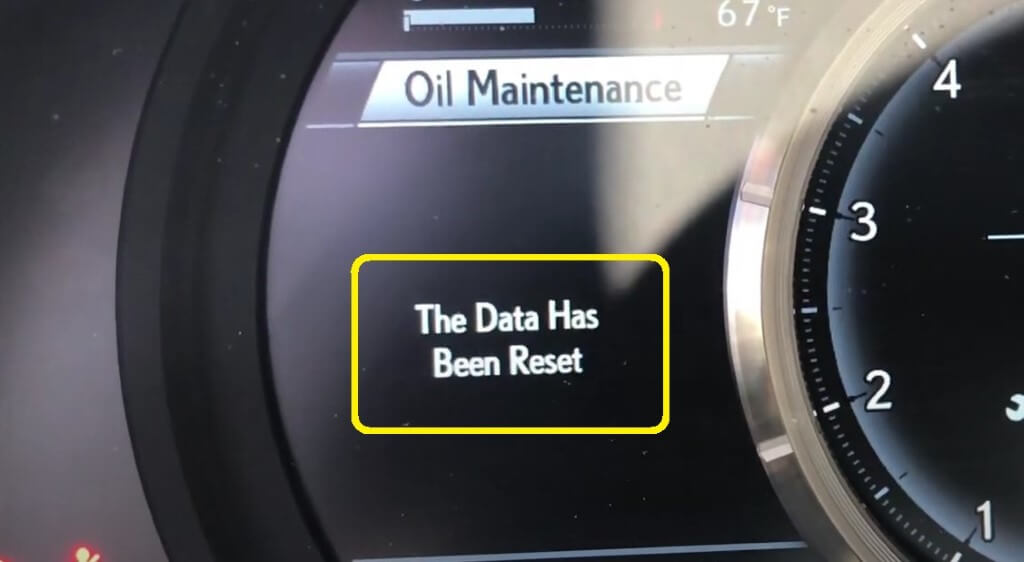 About Lexus RC 200T
The RC was initially available with three engines: the 2.5-liter 2AR-FSE inline-four engine mated to a continuously variable transmission in the RC 300h, the 3.5-liter 2GR-FSE V6 (which was later replaced with the 2GR-FKS from model year 2018 on), and the 5.0-liter 2UR-GSE V8 in the RC F. The RC 200t (now renamed RC 300) was added to the lineup in late 2015, with a 2.0-liter 8AR-FTS I4 turbocharged petrol engine. The RC 300h and RC 350 are available with all-wheel drive.
Lexus RC AWD models employ a full-time all-wheel drive system with a planetary gearset center differential and a multi-disc clutch to act as a slip limiting device. Under normal conditions, the planetary gearset provides a 30:70 front-to-rear torque split for handling agility, but the system can allow for a torque split of up to 50:50 to control wheel slip.