Kia Sportage Maintenance Service Required Reset
The 5 easy steps with an image guide on how to reset the oil service required maintenance reminder indicator warning message on Kia Sportage from the year 2011, 2012, 2013, 2014, 2015, 2016  2017, 2018, 2019 and 2020. Kia Sportage Oil Reset Tutorial.
STEP 1
Close all doors. Gear to the park position.
STEP 2
Turn the ignition on. Don't start the engine.
STEP 3
Press the MENU button to navigate the SPANNER symbol to display the SERVICE REQUIRED.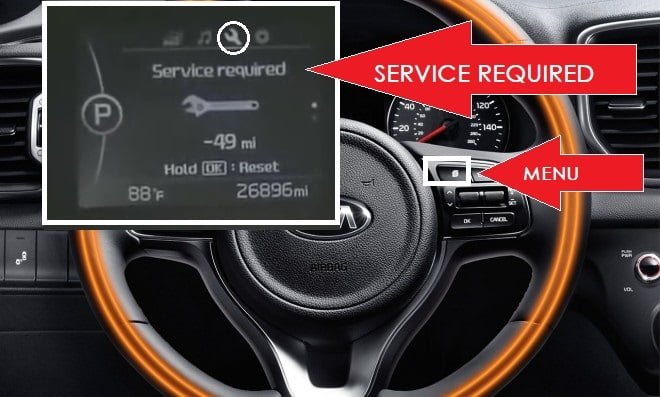 STEP 4
While the SERVICE REQUIRED is displayed. Press and hold the OK button to reset the SERVICE to the next service interval schedule.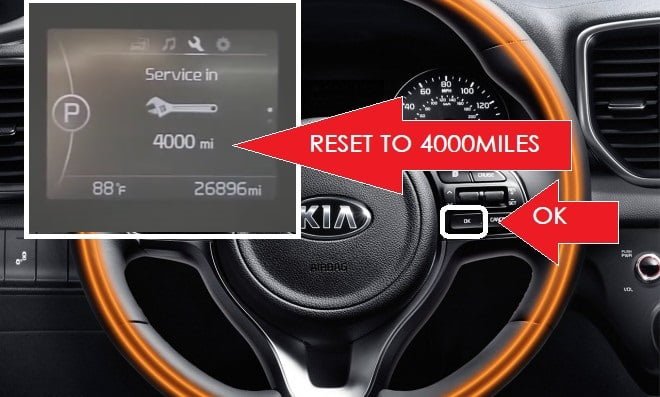 STEP 5
Turn off the Ignition. Service Required reset is complete.
HOW TO SET THE NEXT SERVICE INTERVAL
STEP 1
Close all doors. Set gear to the park position.
STEP 2
Turn on the ignition. Don't need to start the engine.
STEP 3
Press the MENU button to navigate USER SETTINGS then press the OK button.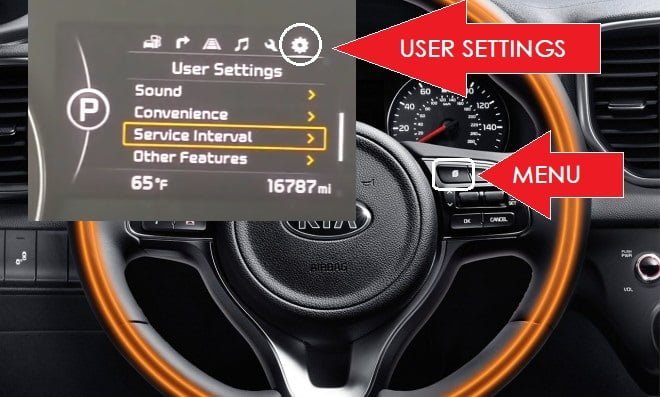 STEP 4
Then scroll down to SERVICE INTERVAL then press the OK button.
STEP 5
Configure the MILES and MONTHS.
STEP 6
After you configure the MILES and MONTH scroll up to select BACK.
STEP 7
The select YES to select SAVE on confirmation.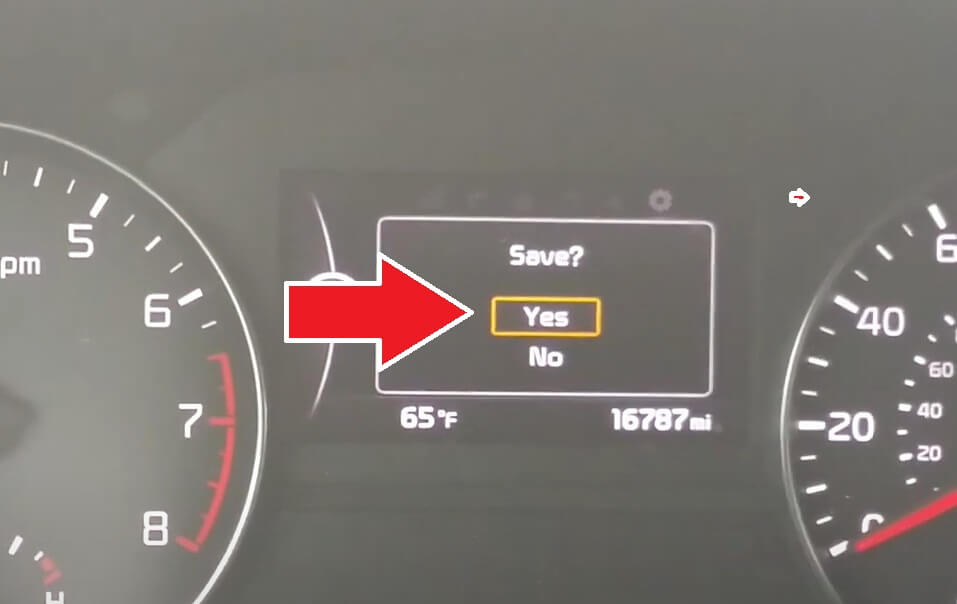 STEP 8
About Kia Sportage
Kia unveiled its newly redesigned Sportage at the Frankfurt Motor Show in September 2015, and brought it to market in 2016 (as a 2017 model in North America). The company said the contrasting sharp edges and smooth surfaces were inspired by modern fighter jets.
There are three gasoline engines, as well as one diesel engine in the line-up. The gasoline options are a 1.6-liter, 2.0-liter or 2.4-liter, offering around 97 kW/161 N⋅m, 120 kW/200 N⋅m and 138 kW/241 N⋅m respectively, while the diesel is a 2.0-liter turbo that will produce around 135 kW/400 N⋅m. A 130 kW/265 N⋅m 1.6 T-GDi turbo-gasoline with an optional seven-speed dual-clutch automatic, and a 136 kW/400Nm 2.0 R-Series diesel. Front- (FWD) and all-wheel drive (AWD) configurations are available.
In North America, the new Sportage is offered with three trim levels (LX, EX, and SX). Much like the previous model, it is available with two inline-four engine choices, a naturally aspirated 2.4-liter and a turbocharged 2.0-liter. The 2.4-liter produces 181 hp (135 kW) and 175 lb⋅ft (237 N⋅m), while the turbocharged engine makes 240 hp (180 kW) and 260 lb⋅ft (350 N⋅m), with small differences in performance dependent on whether FWD or AWD is configured. Both engines are mated to a six-speed automatic transmission. (source: wiki)
Thank you very much! This tutorial is humbly made by Erwin Salarda.