Kia KX1  Oil Maintenance Service Required Reminder Light
Quick and simple tutorial on how to reset the oil maintenance service required reminder indicator warning light on Kia KX1 from the year 2017, 2018, 2019, 2020.
STEP 1
Close all doors, put the gear to the park position.
STEP 2
Turn the ignition on. Don't start the engine.
STEP 3
Press the PAGE button to navigate USER SETTINGS.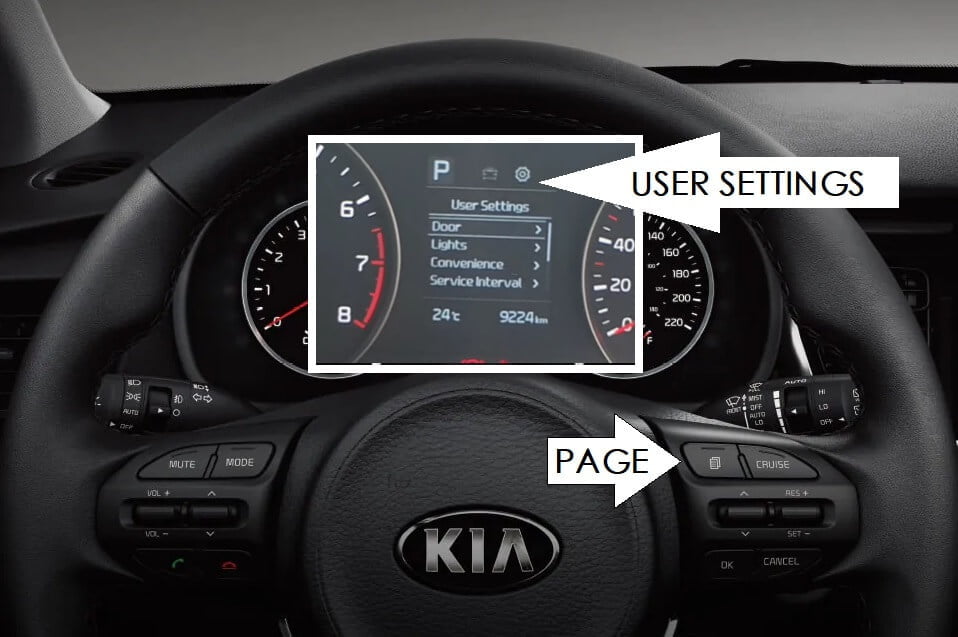 STEP
4
Then scroll down to SERVICE INTERVAL and press the OK button.
STEP 5
Scroll down to RESET then press the OK button.
STEP 6
RESET THE TIME AND DISTANCE? select YES then press the OK button.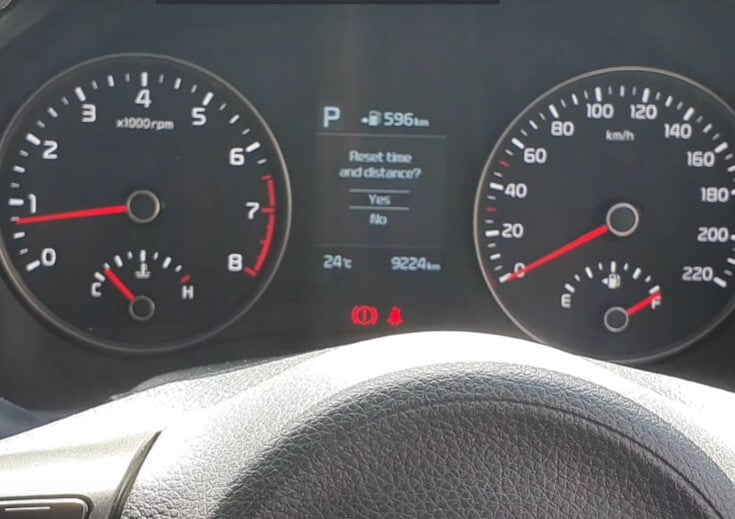 STEP 7
Turn off the ignition. Oil Service Reset is complete.
NOTE: Then driver information button may vary to your Kia KX1 Model. 
About Kia KX1
The Kia KX1 is the variant built by the Dongfeng Yueda Kia joint venture for the Chinese market. Despite the high resemblance between the KX1 and the Stonic, the KX1 was slightly restyled for the Chinese market, featuring a modified hood, redesigned bumpers, improved DRL and a circular fuel tank cap. Compared to the international model, the Chinese-made version are marginally shorter, with a full body length of 4,100 mm instead of 4,140 mm, and round fog lamps instead of boomerang-shaped LED lights. It lacks AEB, blind zone monitoring and cruise control compared to the Korean-made version.
The KX1 is powered by a single 1.4-litre petrol aspirated engine producing 100 hp. The transmission is either 6-speed manual transmission, or a six-speed automatic transmission. Additionally, the top of the trim KX1 receives advanced multimedia, climate control, video surveillance cameras and a sports aerodynamic body kit.
The Chinese-made KX1 is exported to Philippines under the Stonic nameplate since October 2020.
Thank you very much! This tutorial is humbly made by: Erwin Salarda