Lexus IS250 Oil Service Maintenance Required (Oil Maint Reqd ) Light Reset Tutorial
Quick and easy tutorial on how to reset the oil maintenance required service reminder indicator light on Lexus IS250 models from 2005, 2006, 2007, 2008, 2009, 2010, 2011, 2012, 2013, 2014, and 2015.
STEP 1
Close all doors, gear to the park position.
STEP 2
Stop the car, turn the ignition switch to the ON

position. (press the power Button 2x)  Without touching the brake pedal.
If the service maintenance has not been reset, try turning the ignition on with your foot on the brake.
STEP 3
Press the TRIP button, to display

ODO

.
STEP 4
STEP 5
Press and hold the TRIP button, then turn the ignition On, keep holding the TRIP button until the  000000 is displayed on the screen.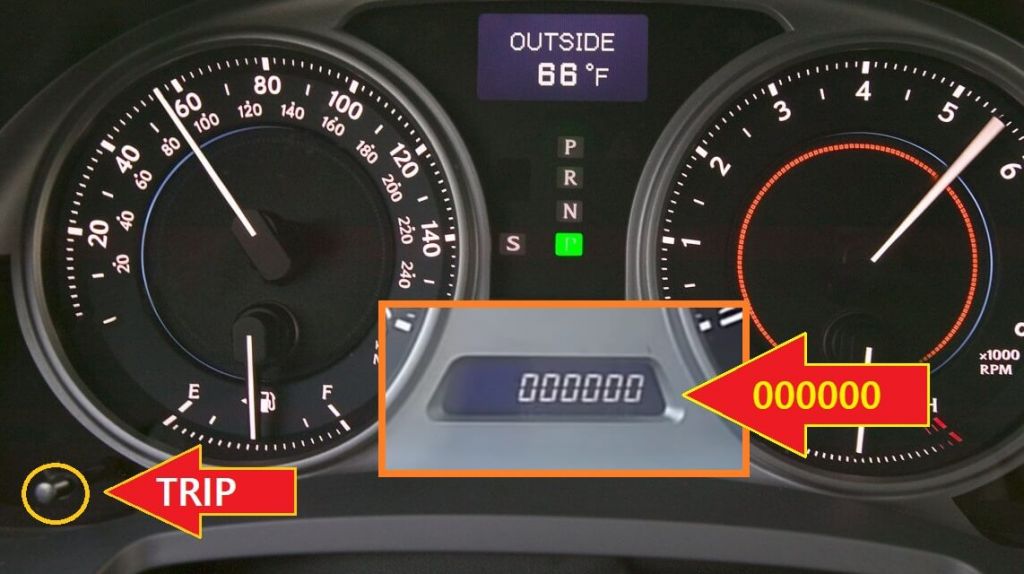 STEP 6
Turn off the ignition, oil reset is complete.
About Lexus IS250
The second-generation IS (codename XE20) was launched globally in 2005 with V6-powered IS 250 (GSE20) and IS 350 (GSE21) sedan models, followed by a high-performance V8 sedan version, the IS F, in 2007, and coupé convertible versions, the IS 250 C and IS 350 C, in 2008.
The third-generation Lexus IS premiered in January 2013 and includes the V6-powered IS 350 and IS 250, turbocharged IS 200t/300, hybrid IS 300h and performance-tuned F Sport variants.
The IS designation stands for "Intelligent Sport".
In North America, IS models sold at launch included the IS 250 and IS 350 sedans; in parts of Europe, the IS models sold by Lexus included the IS 250 and IS 220d sedans.
In 2008, the IS line received a facelift, and the suspension and steering were retuned for improved stability and control.
After three years with only one body style, the IS returned with a second body style, this time as a coupé convertible, on 2 October 2008 when the IS 250 C debuted at the Paris Motor Show.
The IS convertible went on sale in Europe in 2009, in North America in May 2009, and an IS 300 C was also produced for certain regions.
Building on its "F Sport" line of parts and accessories for the IS 250/350, Lexus added factory-produced F Sport IS models in 2010.
This facelift also includes further interior updates for the IS line.
Changes to the IS C include Intelligent Transport Systems and Dedicated Short Range Communication units become standard equipment.