Lexus IS200T Oil Maintenance Required Indicator Light Reset
Fast and simple instruction on how to reset the oil service maintenance  required indicator light from 2015, 2016 to 2017 for Lexus IS200t.
STEP 1
Close all doors, gear to the park position.
STEP 2
Stop the car, turn the ignition switch to the ON position. (press the power Button 2x)  Without touching the brake pedal.
STEP 3
Press the MENU button then press the BACK button to display the MENUS.
STEP 4
Scroll to the right to navigate SETTINGS then press the ENTER button (center dot).
STEP 5
Scroll down to SCHEDULE MAINTENANCE then press the ENTER button (Center dot).
You can also reset the OIL MAINTENANCE , When the oil change is done.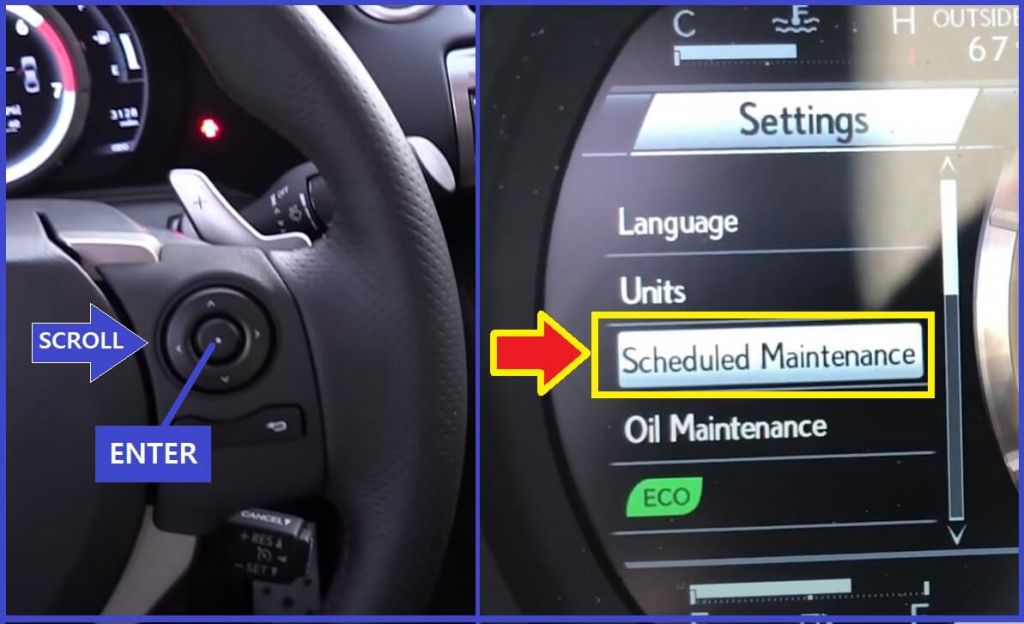 STEP 6
Select YES then press the SET button (Center dot).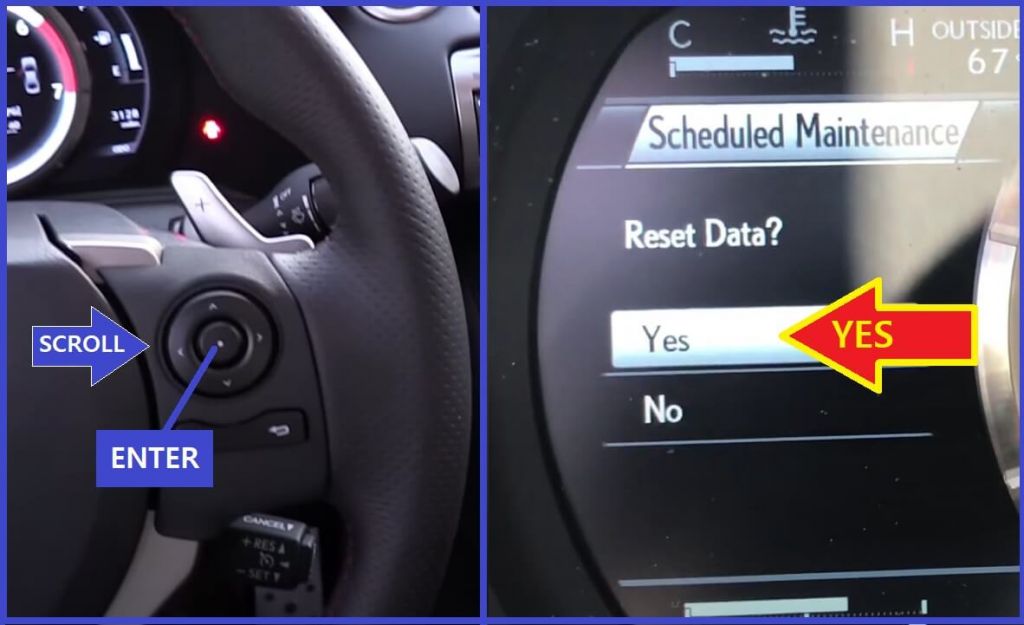 STEP 7
Turn off the ignition, oil reset is complete.
About Lexus IS200T
On 28 June 2013, US models were sold as automobiles for the 2014 model year. IS 250 RWD, IS 250 AWD, IS 350 RWD, IS 350 AWD are early models. The IS 250 was stopped and replaced with just IS 200t rear wheel drive in 2015 for the 2016 modell year.
In August 2017, for the 2018 model year, the IS 300 RWD changed to using the 2.0-litre four-cylinder engine from the previous IS 200t while the IS 300 AWD retained the same 3.5-litre V6 engine.
In July 2013, Australian models were sold. The models were the IS 250, IS 300h and IS 350. Only rear wheel drives were available. In September 2015, IS 250 was removed from the line-up and replaced with IS 200t.