Kia Ceed Oil Service Required Maintenance Light Reset
Quick and simple tutorial on how to reset the oil service required maintenance reminder indicator warning message light on Kia Ceed from the year 2012, 2013, 2014, 2015, 2016, 2017, 2018.
STEP 1
Close all doors, gear to the park position.
STEP 2
Turn the ignition on. Don't start the engine.
STEP 3
Use the navigation button until the SERVICE IN/SERVICE REQUIRED is displayed on the instrument cluster.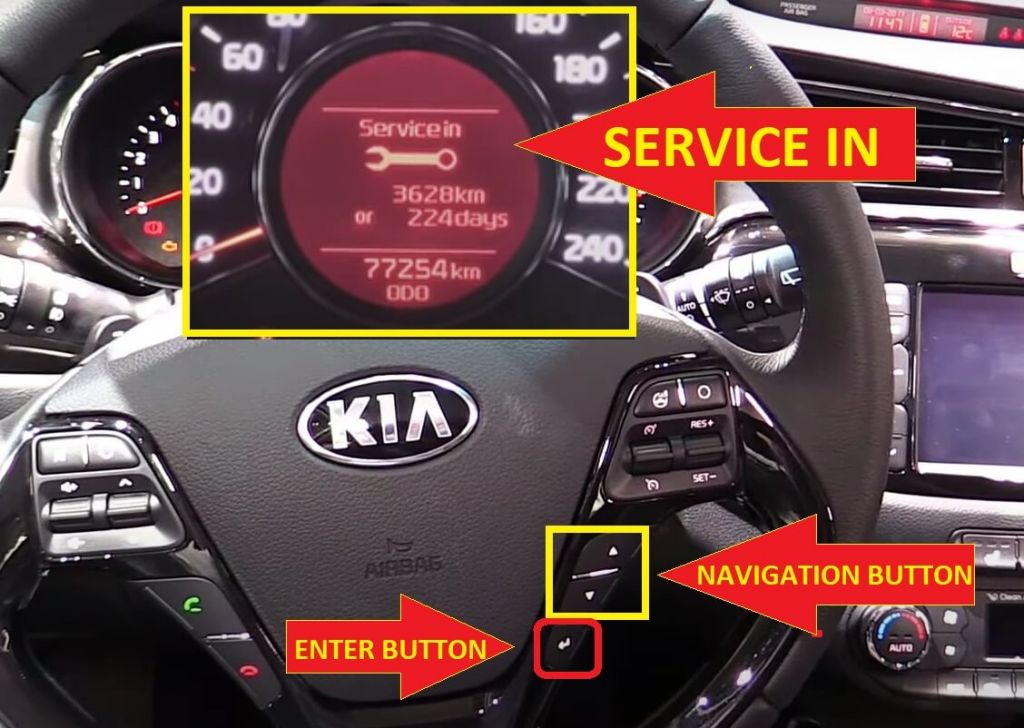 STEP
4
While the SERVICE IN /SERVICE REQUIRED is displayed. Press and hold the ENTER button until the RESET is displayed, then release the ENTER button.
STEP 5
While the RESET is displayed. Press and hold the ENTER button again until the Service In KM/Days is reset to the next service interval schedule.
STEP 6
Turn off the ignition. The Kia Ceed Oil service required reset is  complete.
About Kia Ceed
The Kia Ceed is a compact car produced by the South Korean manufacturer Kia since 2006 exclusively for the European market. The Ceed was first unveiled in 28 September 2006 at the Paris Motor Show. In mid-2007, the station wagon version called the cee'd_sw was launched followed by the three-door pro_cee'd in early 2008. The second generation of the cee'd was presented at the Geneva Motor Show 2012. At the 2018 Geneva Motor Show, Kia presented the third generation Ceed. In September 2019, Kia also unveiled the XCeed, a crossover SUV based on the third generation Ceed.
It is the first Kia vehicle to be designed entirely in Europe and tailored to European customers. To mark the occasion, Kia took the initials of the European Economic Community, EEC or CEE in several languages and added ED for European Design. Realizing that "CEEED" had too many 'E's, they replaced the last 'E' with an apostrophe, with 'Cee'd' being the end result. Since 2018, the Ceed name does not include an apostrophe. The initials now mean "Community of Europe, with European Design". The model has been manufactured at the Kia Motors Slovakia assembly plant in Žilina since December 2006. The Ceed replaced the Cerato which had little success in Europe, and is positioned between the Rio supermini (B-segment) and the Optima mid-size car (D-segment). (source:wiki)
Thank you very much! This tutorial is humbly made by Erwin Salarda.