Ford Mondeo MK4 2006-2014 Oil Service Light Reset
Tutorial on how to reset the oil service reminder indicator light on Ford Mondeo from the year 2006-2007-2008-2009-2010-2011-2012-2013-2014.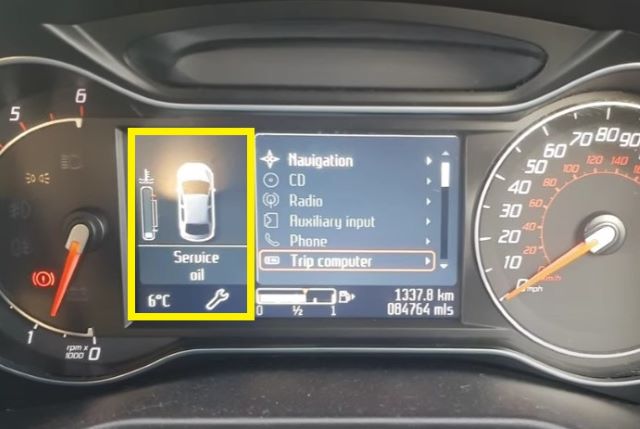 STEP 1
STEP 2
Turn the gear to the park position.
STEP 3
Make sure the ignition is off. Now press down both the accelerator pedal and the brake pedal and keep them pressed down.
STEP
4
Now turn the IGNITION KEY to ON. Don't start the engine.
STEP 5
Continue to press both the accelerator pedal and the brake pedal and the Service: Oil reset in prog appears. (don't release)
STEP 6
Keep both pedals pressed down for 10-20 seconds until you receive the message Service: Oil reset complete. Now release the brake and the gas pedal.
STEP 7
Turn off the ignition. The oil reset is complete.
Quick information about Ford Mondeo MK4
The Ford Mondeo Mk IV (third generation), codenamed CD345 was officially unveiled in five-door production form by Ford in late 2006. Based on the EUCD platform developed with Volvo, the platform was the same as that used in the new large MPVs Galaxy and S-MAX, but not the North American Ford Fusion or the Mazda Atenza in Japan. It was also used for several Volvos starting with the Volvo S80 II.
In September 2010, a mid-cycle facelifted Mk IV Mondeo was introduced with some changes, such as the new EcoBoost engines and LED daytime running lights. The final changes were shown at the 2010 Moscow International Motor Show. The front and rear of the car had minor changes, the biggest being the new Kinetic Design. The interior was improved, with the use of better materials.
The Ghia trim line was removed in the United Kingdom, so the Titanium takes over as the top of the range models, along with the saloon. The new ECOnetic has higher mpg and further reduced CO2 emissions thanks to Stop-Start technology. Also introduced is an improved version of the 2.2L PSA diesel engine, delivering a healthy 200PS. This facelift is prompted by similar revisions to the S-MAX, which was launched in August 2010. (source: wiki)