Toyota BLADE Maintenance Reminder Light
Hello and Good day friends. Erwin is back. Today, we have another simple tutorial. This tutorial about on how to reset the MAINTENANCE REQUIRED light reminder on your Toyota Blade. You can see this maintenance reminder in your instrument cluster. It is written as "MAINT REQD" and the color is yellow. Please see the image below.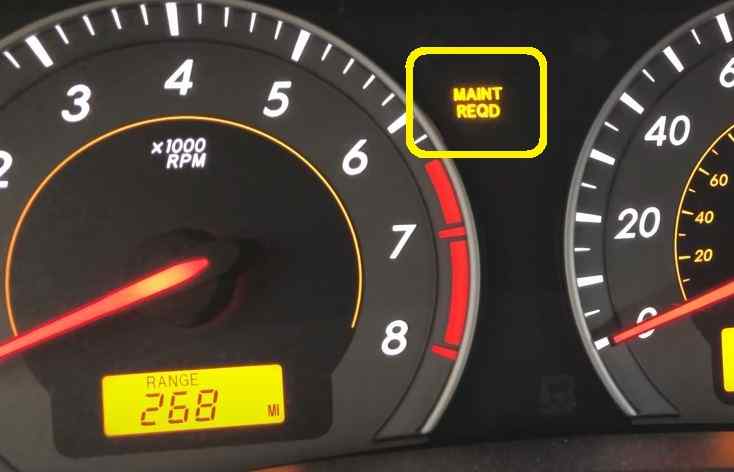 This tutorial may applicable and will work for the Toyota Blade year model from 2006-2013.
NOTE: Never reset the MAINT REQD without performing the Periodic maintenance schedule like the OIL CHANGE.
6 Simple Steps To Reset The MAINT REQD Of Toyota Blade
STEP 1
Turn the ignition to ON position.
STEP 2
Use the ODO/TRIP button to set the display to TRIP A.
STEP 3
STEP 4
Press and hold the ODO/TRIP button then turn the ignition to ON.
STEP 5
Keep pressing the ODO/TRIP button until the MAINT REQD light flashes and the screen displays —— and then 000000. Once the 000000 is displayed, the MAINT REQD is reset; now release the ODO/TRIP button.
STEP 6
Maintenance reset is complete. Turn off the ignition then turn the ON the engine to verify if the reset is successful.
That was very easy. I am hoping this tutorial is working for you. I am expecting this tutorial to work 100%. if this tutorial did not work. Please use the comment section below to let me know. Thank you very much for visiting my website. Erwin C. Salarda