Successful Installation of 3Excel T268 3D Wheel Aligner at  Brooke's Point, Palawan.
Visit GearX Trailhub for your car wheel alignment problem. GearX Trailhub located at National Road, Brgy. Pangobilian 5305 Brooke's Point, Philippines.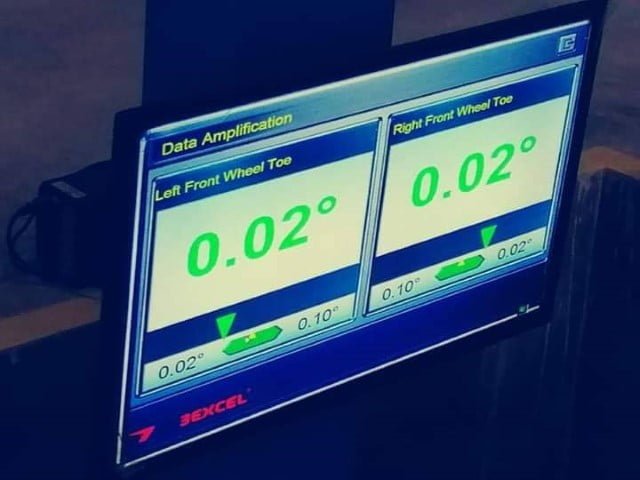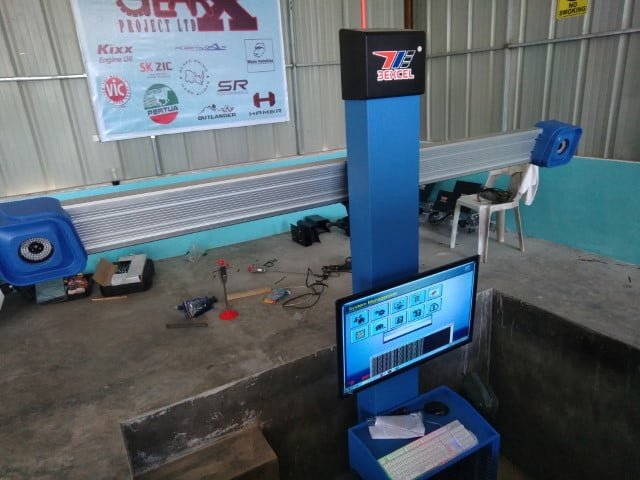 ABOUT 3Excel T268 3D Wheel Aligner
Product Functions & Features:
Easy to use.
Beam intelligent tracking target movement.
Customer feedback reminder timely reminds workshop to follow up with car situation and maintain old customer.
1 Click Database Update.
Black box records the operation situation of wheel aligner, effectively improve the efficiency of problem-solution.
Dynamic graphics shows variation value of every angle.
Measurement accuracy up to 0.01°.
3D animation demonstration make it easier to learn.
Auto calculate actual rolling radius of tire in comparison to the standard to find out abnormal wear of tire. Free
vehicle-pushing is not restricted by levelness of platform.
Additional measurement can realize angle analysis for chassis.
Voice remind function.
Intelligent diagnostic system can automatically analyzes hardware connections and usage anomalies.
None Stop Run out Compensation.
Other Features
Motorized camera beam
Premium tire grabber clamps Included as standard
Two high definition industrial cameras
Alignment readings in under 3 minutes
32" LCD Monitor
GoldenEye camera eliminates the need for drive-on assistance
Lifetime Database Update
Blackbox data recording
Accurate down to 0.01°
Non-Stop runout compensation and caster swing
Installation and training included
Included Equipment:
Tower mounted cabinet
32" LCD monitor
PC with keyboard and mouse
Color printer
24" Wheel Clamps (4 included)
Targets (4 included)
Brake pedal depressor
Steering wheel lock
Rubber wheel chocks (2 Included)
Vertical column
Motorized camera beam
Measurement Accuracy
Camber ±0.01°
Caster Angle ±0.03°
Front Wheel K.P.I. ±0.02°
Toe ±0.01°
Rear Wheel Thrust Angle ±0.02°
Rear Wheel Shaft Deflection ±0.02°
Wheelbase Difference ±0.02°
Front Setback ±0.02°
Rear Setback ±0.02°
Wheelbase ±0.25cm
Tread ±0.25cm
Looking for Wheel alignment machine? Start building your business with our wheel alignment machine. For more information, please call or text me: 0915 568 4578 – Erwin C. Salarda
BELOW ARE LIST OF OUR AVAILABLE WHEEL ALIGNMENT
[product_category category="Wheel Alignment" per_page="9″ columns="4″ orderby="default" order="ASC" operator="IN"]