HOW TO RESET : AUDI A3
Instruction on how to reset the Audi A3 (8P-8V-8L-S3-A3-RS3)Service Interval Due Reminder from year 2003-2004-2005-2006-2007-2008-2009-2010-2011-2012-2013-2014-2015-2016-2017-2018-2019-2020.
AUDI A3 2003-2013 SERVICE DUE REMINDER RESET
On this tutorial we need to use the RESET BUTTON on the Instrument Cluster.
STEP 1
Turn the IGNITION ON, don't start the ENGINE.
After you Turin the IGNITION ON, the SERVICE message appear.
STEP 2
Pull the RESET BUTTON  until the SERVICE EXCEEDED BY appear.
STEP 3
While the SERVICE EXCEEDED BY is displayed. PULL and HOLD the Reset Button for  5-10 seconds until (—) message appear.
STEP 4
Turn the IGNITION, RESET is complete.
If this tutorial is not applicable to your vehicle. You need the OBD 2 Diagnostic scanner for it.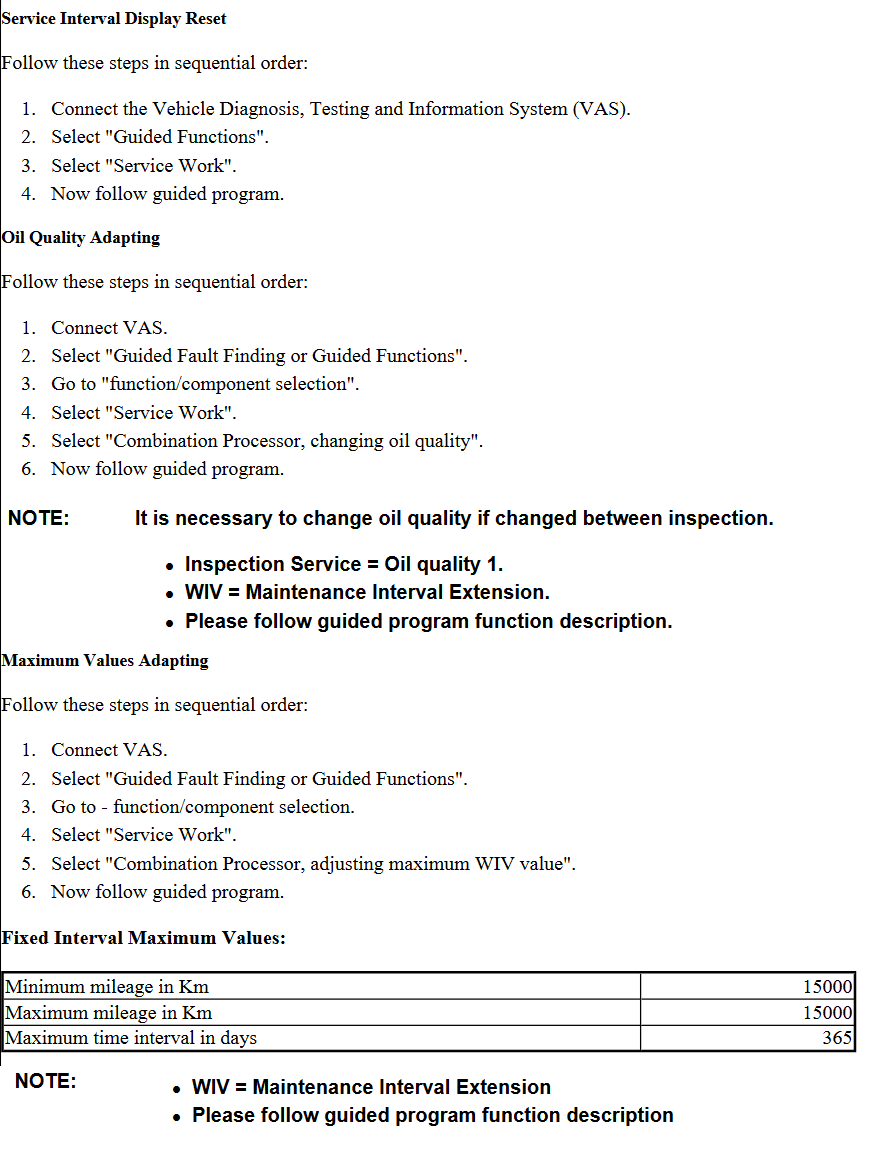 ---
2012-2020 Audi A3 Service Interval Reset
On this tutorial we need to use this button.
STEP 1
STEP 2
STEP 3
Using the Button (A) Select CAR in the menu.
STEP 4
Then Select SERVICE & CONTROL.
STEP 5
After that select SERVICE INTERVAL.
After you select SERVICE INTERVAL. The Next Oil Change message will appear, in my example i have 180 days to the next  Oil change. Press Ok Button (A)
STEP 6
Select RESET OIL CHANGE INTERVAL. Then press OK BUTTON (A Button).
STEP 7
Select YES if there is confirmation message. The "THE OIL CHANGE INTERVAL HAS BEEN RESET" will appear.
STEP 8
The Oil is now reset to 365 Days.
STEP 9
Turn Ignition OFF. Oil Reset is complete.
TIPS
• Do not reset the display between service intervals. Doing so will result in an incorrect display.
• If service was not performed at the correct time or the service interval display was not reset after service was performed, the additional mileage driven or the elapsed days will be shown as negative numbers.
• The service display information will remain intact even if the battery is disconnected.
• If a priority 1 malfunction is detected (red symbol), you cannot display the distance remaining.