Kia Sorento 2014  SXL Oil Reset Service Required
Simple tutorial on how to reset the oil change service required maintenance reminder indicator on Kia Sorento SXL. Oil reset instruction with an image guide tutorial.
STEP 1
STEP 2
Gear to the park position.
STEP 3
Turn the ignition On. Don't start the engine.
STEP 4
Press the MENU button until the SERVICE REQUIRED is displayed.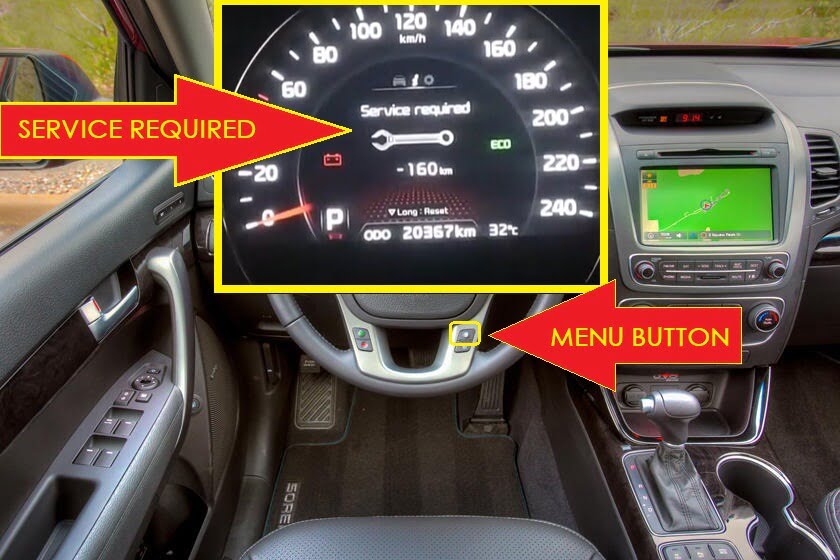 STEP 5
While the SERVICE REQUIRED is displayed. Press and hold the ENTER/DOWN button until the SERVICE IN (reset to the next service interval schedule) is displayed.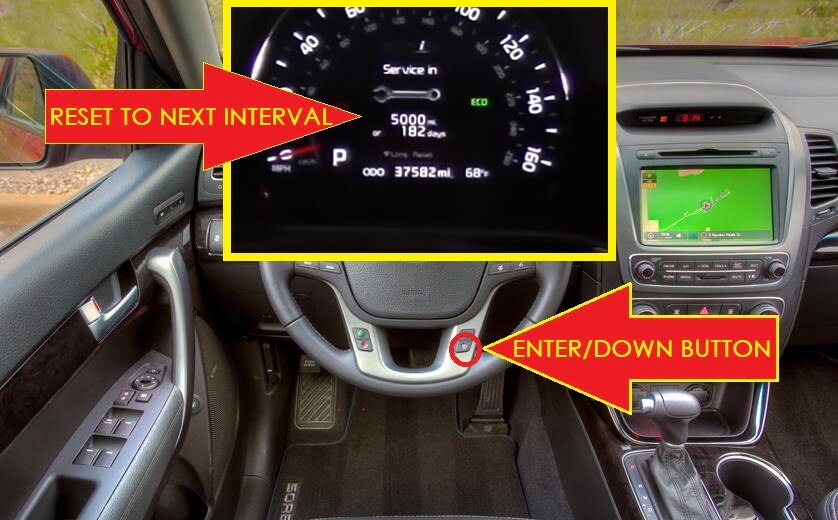 STEP 6
Oil Service Reset is complete. Turn off the ignition.
Thank you very much! This tutorial is humbly made by Erwin Salarda.