Lexus ES330 Maintenance Required Light Reset
Lexus ES330 Oil Reset Tutorial. Very easy and simple steps on how to reset the oil service maintenance required light (MAINT REQD) on Lexus ES 330 from the year 2003, 2004, 2005 to 2006.
STEP 1
Make sure the ignition and engine is OFF.
STEP 2
Press and hold the ODO button, then turn the ignition On, keep holding the ODO/TRIP button until 000000 is displayed on the screen.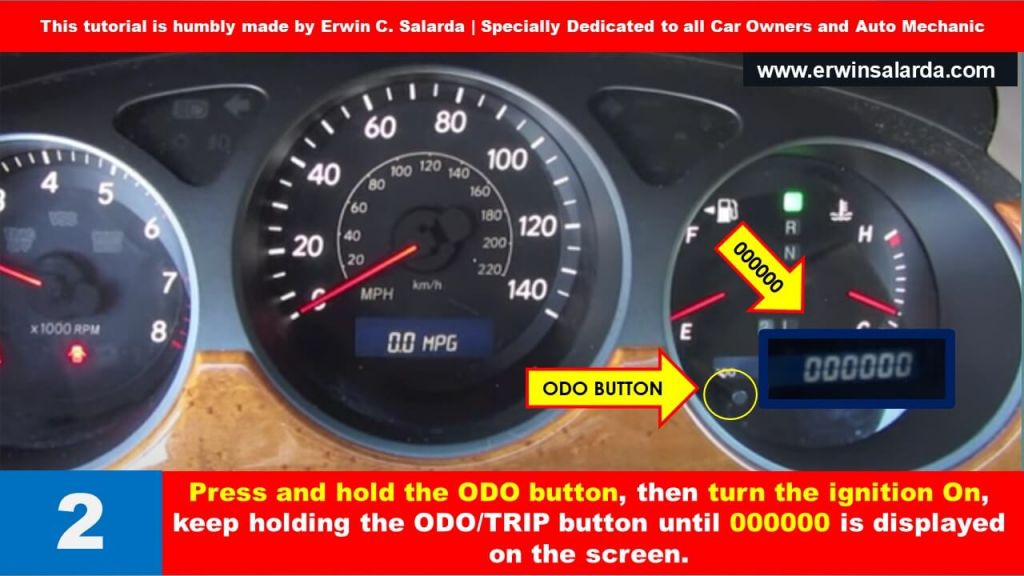 style="text-align: center;">About Lexus ES330